Browsing all articles in Inspiration
To gear up for the olympics, we've put together an infographic to get us all up to date with all the host cities, medal winners and participants thereof.
We have gathered a collection of 30 Funny & Creative Ads and we think that you shouldn't miss them under any circumstances. There are several reasons for that. Firstly, they are hilarious. Secondly, they are smart. Thirdly, they will probably make your day better. Thus, we gave you enough reasons for viewing them with extreme care.
Now, below you'll be seeing some hilarious ads made by some great and giant advertisement agencies such as Leo Burnett, Grey, MCcan or Saatchi & Saatchi. Nevertheless, other less mainstream agencies are present, and the quality of the ads they're producing is sometimes even better if compared with the multinational agencies. Nevertheless, we've got Volkswagen, Jeep, McDonald's, Samsung, Adidas and many more. Therefore, enjoy, be inspired and if you will like this article, then please share it with your friends or community! Many thanks! Cheers!
The upcoming Avengers movie is probably going to be the blockbuster of the Summer 2012 and why not the movie of the year. I'm a huge fan of Marvel Comics and I can't wait to watch the film. I'm exicted to present you guys an amazing collection of absolutely beautiful fun art illustration of The Avengers superheroes. There are a lot of great illustrators and graphic designers that love comics and create truly inspirational fan-art. You'll find some of them here.
Here is an awesome collection of Avengers artwork for your inspiration. Enjoy it till the world wide movie premiere.
When we saw the awesome cakes made by Ilhaam Wise-Serhan from Van De Kaap Cakes, we had to find some cake eye candy. See below cakes from around the world that will make you look twice.
Web design is a creative process and just like any other creative subjects it has trends that define it for a certain period of time.
Whether it is about colors, coding, shapes, interactivity – trends are the ones that relate to a certain period of time in web design and most designers take them into consideration in order to be up to date with everything.
Trends are also defined by usability, so in my opinion they should not be ignored when designing a web page. Here is a round up for just some of the web design trends for the year of 2012. There are still more to come soon!
Facebook launched the Timeline in its F8 convention on 22 Sept 2011. Timeline is a totally new design of your profile. Timeline allows you to go through all your history as per months and years and thus the name Timeline. This is not it. The first thing that is visible on the timeline is a Timeline Cover Photo. This is the place where you have all the liberty in the world to try and showcase what and who you are. You can customize your pics in such a way that it could give a totally different dimension to your profile.
There are also quite a few haters of the FB Timeline feature, but I still believe till that feature is present you need to enjoy that to the fullest. There are quite a few Timeline generators available on the net. In this post we are publishing 40 Funny and Awesome Facebook Timeline Covers For Your Profile.
In the meanwhile you may want to read Creative Facebook Timeline Profile Cover Photo see some great examples of how Timeline covers are used by people all around the globe.
Despite the ongoing debate on whether graffiti is more of a form of vandalism or a unique and beautiful category of art, we cannot deny that there are tons of awesome graffiti arts out there that make us go wow.
Graffiti is generally defined as writing or drawings scribbled, scratched or sprayed on a wall or on other surfaces of public property. Graffiti can be random sprays by gangsters to mark territory or beautiful and elaborate wall paintings painted by professional street artists.
The main artillery for graffiti artists are their spray paint and marker pens. With these items and a large piece of wall or any other surface, graffiti artists can turn something dull into something beautiful and abstract. Well drawn graffiti arts will definitely make all those who pass by stop to take a second look and admire the artist's design and amazing artwork.
In this article, we present to you a showcase of awesome graffiti artworks from all around the globe. Even though graffiti might be banned by the authorities in your country or state, you can still enjoy the beauty of graffiti art online. And for all you graffiti artists out there, we hope this post will give you inspiration to come out with greater works. Who knows, one day we might be publishing your piece of graffiti here. Enjoy!
Retro and vintage styles are often showcased for logo designs or web designs, but they also work great for business cards. The softer contrast of vintage styles or the harder contrast for retro styles help make a business card seem unique and takes your business card printing to the next level.
In this post you'll find a collection of great examples of retro and vintage business cards.
Hope you find these examples inspiring!
If you are in the customer service industry, then you've had to handle an irate or down-right rude customer or two in your time. These encounters can be draining, frustrating, and annoying experiences for both parties — the customer and you. Getting through the conversation, or monologue, can be a challenge all of its own.
But you have an opportunity at this point to make a difference for someone. Besides salvaging a customer and preventing a potential outbreak of negativity, it can be a wonderful feeling when you can help someone fix a problem or even simply make the experience positive despite the customer's bad attitude. So here are some tips to get you through a conversation with an angry or rude customer. And while most customers only get livid behind the safety of a phone call, the following pointers can also help with face-to-face encounters.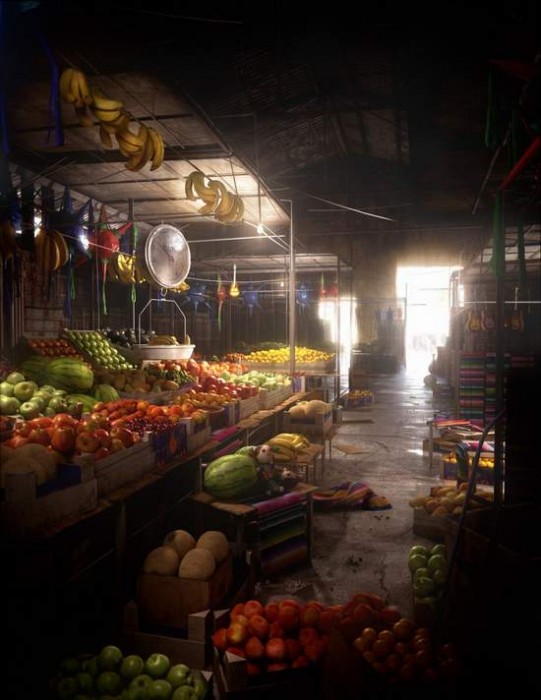 With the help of newly developed 3D tools, designers can now generate incredibly realistic artwork . Today we have collected 30 fresh and mind blowing examples of 3D artworks for your inspiration.
About Zedduo Blog
This blog is created by Zaheed and Zughdi Manuel who owns zedduo.com. This blog is about inspiring, enriching and empowering fellow creatives as well as anyone with a thirst for eye candy.